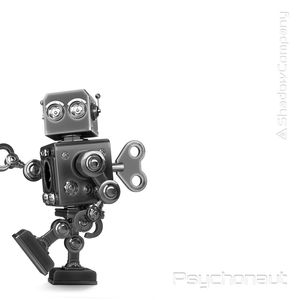 Here at Shadow Company we don't "drop" albums. (That sounds so much better coming from Snoop, anyway.) Besides, we think a bit more cosmically, baby. Like the industrial hip-ship of your dreams making landfall... Which is exactly what our hero Psychonaut has just done!
Born in the dark recesses of some strange minds and finely matured in our secret NYC studio, Dub Reggae, Industrial and Funk flavors mix feely and occasionally jarringly on this little platter, creating a study in contrast between these disparate yet fundamentally intertwined genres. 
This one has really been a pleasure, folks. Making the kind of music that we want to hear is always a privilege, but even more so is having you along for the ride!
Sample tracks on-screen right now (simply click the PLAY button atop your screen), and download a sample track today by signing up for our newsletter!